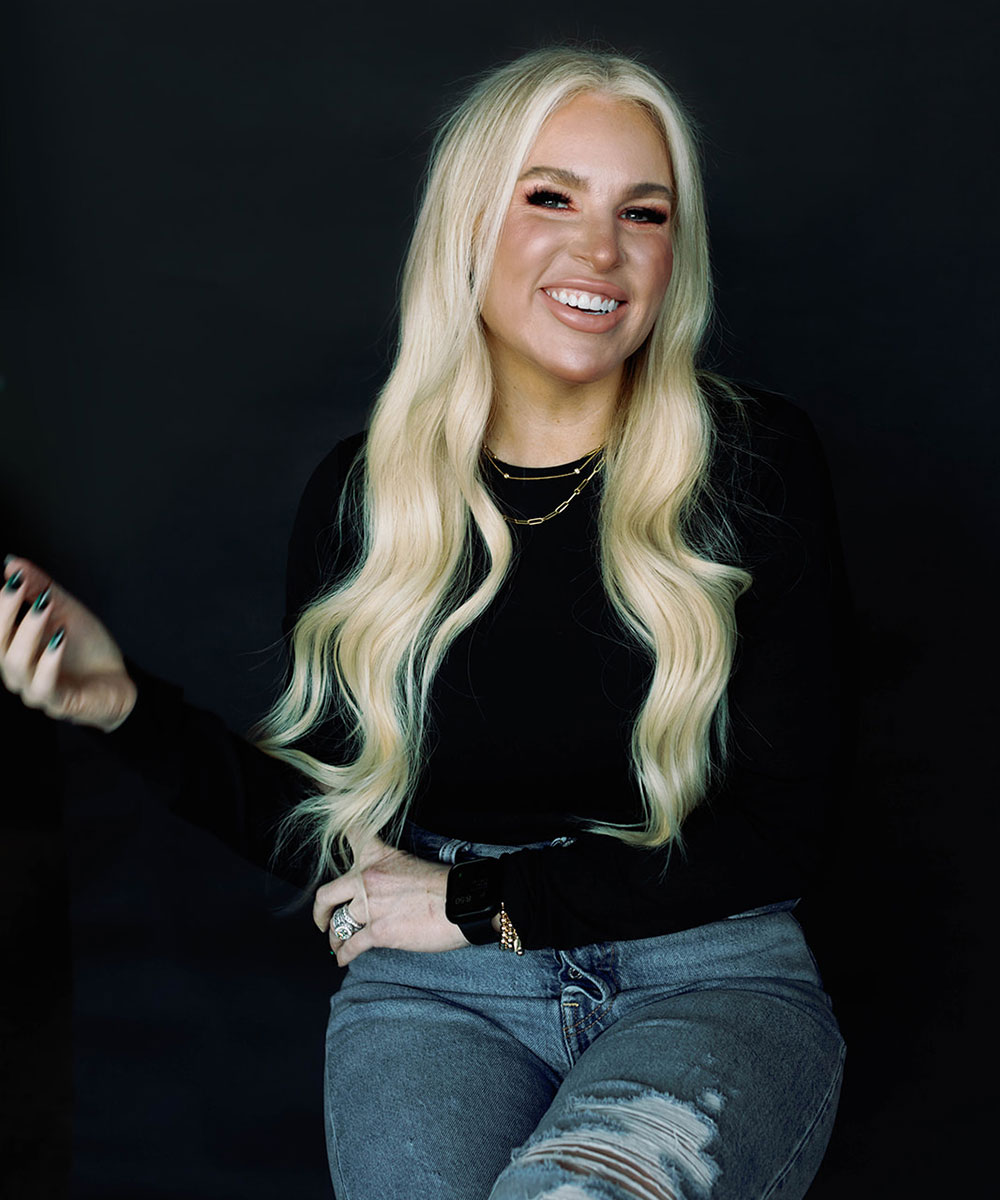 Brittany Owen is a highly skilled and talented hair stylist who has been working in the industry since 2004. She is married to her husband David and is a proud mom of three children. Brittany has a passion for hair and loves her clients and the people she works with, and this is reflected in the exceptional hair services she provides at her salon, which she opened in 2009.
In 2022, Brittany brought on Emily Little as her business partner, who is also a long-time friend. Emily and Brittany have been working together since the opening of Salon Pure, and their partnership has taken the salon to new heights. Brittany specializes in hair extensions, blondes, and balayage, and also loves working with brunettes. Extensions are her favorite service to provide, and she is known for her ability to create stunning, personalized looks for her clients.
Brittany's salon is an Aveda Lifestyle Salon, which means they use and sell Aveda products and offer Aveda-based services. It's also a Bellami Flagship Salon, meaning they are a premier retailer of Bellami Hair extensions, a popular brand of extensions. Brittany and Emily's combined expertise and commitment to their clients make Salon Pure a top choice for hair services.
Brittany is dedicated to her family, her salon, and her clients, and her love for all three shines through in everything she does. If you're looking for a talented and caring hair stylist, Brittany and the team at Salon Pure are the perfect choice for all your hair needs.
​
Book with Brittany on Tuesdays, Thursdays, and Fridays.